1
Dumpster Rental Miami and Roll-Off Broward
3
20 Yard Dumpster
Equal to 6 Pickup Truck Loads
6000 pounds weight limit
Used For
House renovation

Green waste, Cardboard, household items, furniture, and appliances

House Roofing projects
4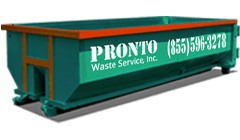 20-Yard
Roll-off Dumpster
8' W x 20' L x 4' H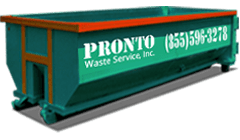 30-Yard
Roll-off Dumpster
8' W x 20' L x 6' H
10-Yard
Roll-off Dumpster
4' W x 10' L x 4' H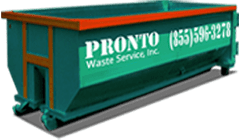 40-Yard
Roll-off Dumpster
8' W x 20' L x 8' H
5
What type of trash can be
put in the dumpster
In the 20 yard Dumpster Rental, you can put Non-Hazardous Construction and Demolition (C&D) materials. Wood, Metal, Plastic, Drywall, Green waste, Cardboard, household items, furniture, and appliances. Small quantities of concrete, dirt, sand, brick, etc. Be aware, the Roll-off Dumpster Rental Cannot be filled to the top with heavy materials. It would create an extreme overweight situation. Please talk about the specifics with your personal Customer Service Representative.
The Maximum legal road weight limit is 24,000 pounds. If the dumpster weight exceeds the weight, we can refuse service. And additional charges will be added. Talk to your Dumpster advisor and Avoid Misunderstanding.
6
Choosing Your Dumpster
Size and More
The 20-yard dumpster is equivalent to six pickup truck loads.
3 to 5 days is the typical Roll-off-Dumpster Rental In Miami and Broward
For all your Roll-off dumpster rental, Pronto Waste Service is a trusted source. Read our reviews.
7
Frequently
Asked Questions (FAQ)
Q: How much can a 20-yard 'dumpster-rental' hold?

A: 20-yard dumpster can hold 40 cubic yards of trash approximately 6 pickup trucks

Q: How long Can I keep dumpster rental?

A: You can rent a Dumpster and keep it for 30 days.

Q: How quick will you deliver?

A: Pronto delivers as soon as you call.
Q: How much a 'Dumpster rental' cost?

A: Prices vary. But Pronto 'Dumpster rental' provide the best plan and the best possible service.Why: because we are a family business who treat all our client as a family. Call us today.

Q: How much debris can I load to 20-yard dumpster rental?

A: 120-yard dumpster can hold 20 cubic yards of waste. 20 cubic yards of waste is approximately 12 pickup truck loads.